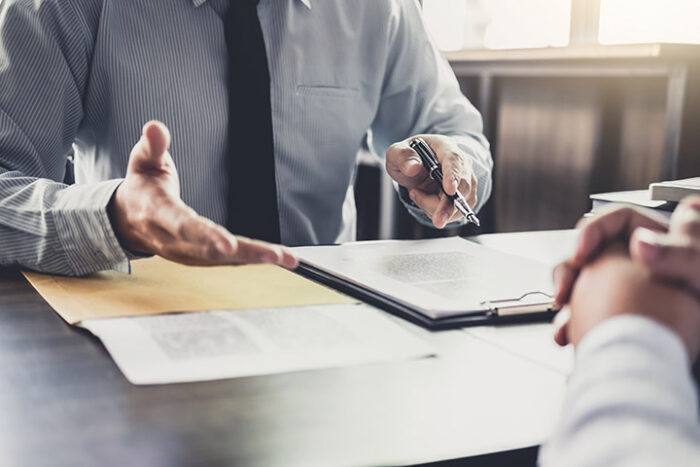 05 Apr

Who Can Look At Your Credit Report?

As a comprehensive account of your borrowing history, your credit report is a very important record. It details your loans, credit cards, how you've made payments in the past and so on. Lenders will look at this information to determine your creditworthiness when applying for loans, and potential employers might as well, depending on the nature of the position.

As such, monitoring your credit report for changes routinely is essential. Otherwise, there may be errors, information could be stolen and other such credit-related issues. To help you understand who might be accessing your report and why, let's go over who can look at your credit report legally.
A List of Who Can View Your Credit Report
Not just anyone is permitted to see your credit report. Generally, the entity obtaining access must have a legitimate business need. A few common examples of who can request to see your credit report include:
Creditors: Credit card issuers, mortgage lenders, auto lenders, etc., use your report to determine creditworthiness when you apply.
Insurance companies: Your credit history may be used to set insurance rates, unless prohibited in your state.
Banks: Opening a new account, opting for overdraft protection, etc., may give your bank cause to check your credit report.
Landlords: Your payment history and score might be used to evaluate your ability to pay rent in a timely manner.
Utility companies: Setting up utility or cell phone service may cause the company to check your credit.
Additional Circumstances
Along with the circumstances above, there are more specific times when a permissible entity may view your credit report, such as:
If you applied for government benefits or licensing
To offer a "pre-approved" line of credit or insurance deal
In relation to a child support determination
In connection to a court order or federal grand jury subpoena
Laws Surrounding Credit Report Access
There are multiple forms of legislation in place to protect your credit privacy. On a federal level, there is the Fair Credit Reporting Act (FCRA) which lays out guidelines for credit reporting and who can see your credit report. The act applies to the main consumer credit reporting agencies (Equifax, Experian and TransUnion) as well as other groups that compile consumer reports.
The FCRA also places limitations on how employers are permitted to access and use the information in your credit report. Major stipulations include getting your consent first and giving you an official adverse action notice if the decision not to hire you was based on the report's contents.
Several states have statutes which add further provisions to the FCRA to better protect residents, such as the New Jersey Fair Credit Reporting Act and The Fair Credit Reporting Act in New York.
How to Handle Illegal Access
If someone illegally accesses your credit report, it could lead to issues with hiring, stolen identity and other instances of fraud. That person may be subject to criminal and civil penalties. If you suspect your credit report has been requested or accessed illegally, you can submit a complaint to the Consumer Financial Protection Bureau (CFPB). You may also want to reach out to an attorney specializing in consumer protection for help resolving issues and suing for damages.
Get Legal Support From the Experts at Stein Saks
As a trusted consumer protection law firm, Stein Saks, PLLC can assist with a wide range of violations impacting your credit report. We focus on resolving violations stemming from the FCRA, along with correcting credit reporting errors, stopping creditor abuse and other forms of unfair treatment.
Contact us today to learn more about our firm and how to put our services to work for you.