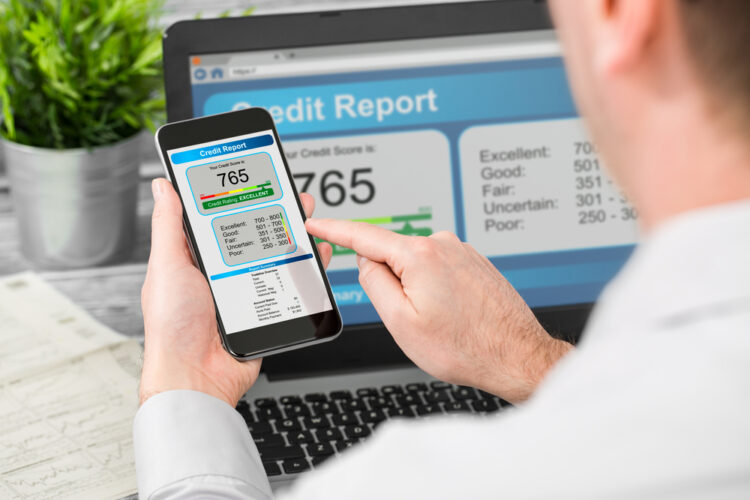 06 Mar
What Are The Most Common Credit Report Errors?
Mistakes happen. It's a part of life. However, when those mistakes turn up as errors on your credit report, they have the potential to cause serious harm. From higher interest rates to trouble obtaining certain lines of credit in the future, the effects of inaccurate credit reports can significantly impact your financial well-being.
That's why it's essential to monitor your credit reports routinely and take steps to have any inaccuracies you find corrected as soon as possible. Below, we'll go over the most common credit report errors along with a few ways to get them resolved.
Common Errors on Consumer Credit Reports
Mistakes on consumer credit reports occur more often than you might realize. In fact, a Federal Trade Commission (FTC) study revealed that one in five people have an error on at least one of their credit reports. To better protect yourself, it's advised to understand what the common credit report errors are and what you need to look for when checking your own credit report.
Although the details of errors vary case by case, they generally fall under three types: inaccurate personal information, incorrect accounts and account reporting mistakes.
Inaccurate personal information
The system is not perfect or free from human error. As such, clerical mistakes may occur when a credit reporting agency incorrectly documents a consumer's personal information. While it may seem like a harmless mistake, this kind of blunder could impact a background check when applying for a job or a credit check for a loan.
Examples of personal information or identity errors to keep an eye out for include:
Incorrect names or middle initials
Misspellings
Address inaccuracies
Wrong phone numbers
Mistaken reports of being deceased
Incorrect accounts
Another mistake frequently seen on credit reports are incorrect accounts. It could be an unknown retail line of credit or a strange loan opened up in your name. Often, unfamiliar accounts may indicate you've been a victim of identity theft. They could also arise when a credit bureau muddles your personal or account information with someone else's information. Such mix-ups may simply be the result of a data-entry error or if your names, Social Security numbers or date of births are similar.
Account reporting mistakes
The third type of common credit report bureau mistakes are account reporting errors. Keeping this type of error off your report takes diligence as it covers a range of issues. Prevalent account reporting problems include:
Incorrect opening or closing dates
False credit limits
Incorrect balances
Inaccurate late or missed payment dates
Incorrect listings of primary account holders or authorized users
What to Do if You Find an Error
If you discover an error, see anyone else's information listed on your report or believe you have been the victim of fraud, it's important to act right away. Otherwise, it might cause considerable damage to your credit score or credit utilization ratio. A great place to start is to reach out to an identity theft lawyer as soon as possible. These professionals can help you file a report with the police as well as a complaint with the FTC.
Stein Saks, PLLC Is Here to Help
Fixing your credit report is best left to the professionals. Here at Stein Saks, PLLC, our team of practiced legal experts can assist you with any and all types of credit reporting errors. Let us represent you through this stressful situation and help restore your credit profile.
Contact us today to learn more about our firm or if you have any questions.