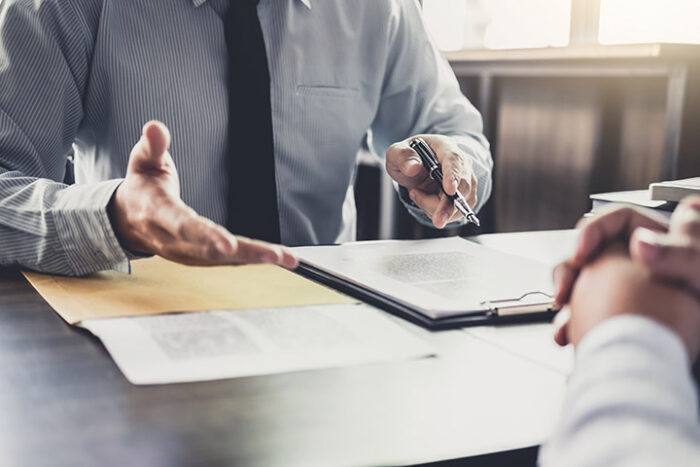 18 May

What Is A Consumer Protection Lawyer?

Consumer protection laws exist at the federal and state levels as a means of establishing boundaries for businesses which might otherwise use unscrupulous methods and tactics. Unfortunately, as is the case with most laws, violations of consumer protection laws occur all too frequently.

So, what is a consumer protection lawyer? In short, a consumer protection lawyer is a legal professional who protects the public by seeking to hold businesses accountable when they violate one or more consumer protection laws.
What Types of Cases Do Consumer Protection Lawyers Handle?
What does a consumer protection lawyer do? Their professionals provide "protection" by helping consumers enforce their rights under various federal and state laws. There are several types of matters that consumer protection attorneys may handle, including violations of consumer privacy laws; product warranties; false and deceptive advertising; financial practices; bankruptcy protection assistance; and more.
Some of the most common types of cases that consumer advocacy lawyers handle include:
Credit Reporting Errors: Lawyers can help clients whose credit reports contain inaccurate personal or account information; show evidence of fraudulent activity; include someone else's information ("mixed accounts"); and other common issues. Cleaning up these types of errors can make it easier to qualify for credit, employment, housing and more.
Consumer Privacy Violations: The Fair Credit Reporting Act (FCRA) and other regulations include data privacy policies that limit how creditors and debt collectors can share information with third parties. Consumer protection attorneys fight for clients whose privacy rights under these laws have been violated.
Debt Collection Harassment: Debt collectors are not allowed to harass or abuse consumers, make false statements, threaten violence, or use other illegal tactics when trying to collect unpaid debts. Consumer protection lawyers can help put a stop to this type of activity.
Telephone Consumer Protection Act (TCPA) Violations: The TCPA gives consumers specific remedies if telemarketers or businesses send unwanted text messages or faxes without a consumer's express consent to receive such messages. It also covers unwanted phone calls to consumers who have asked to be added to "Do Not Call" registries.
Background Check Errors: Employers, landlords and others often rely on background checks when making decisions. Unfortunately, these reports can contain inaccurate or outdated information; details about another person; sealed or expunged records; and more. A consumer protection lawyer can help address these types of problems.
Identity Theft: Consumer protection lawyers help victims of identity theft restore their names and credit records, remove fraudulent information and provide invaluable peace of mind.
Are Consumer Protection Matters Handled Through the Courts?
While some consumer protection cases are handled outside the court system through administrative claims processes, many others proceed through the courts as lawsuits. Some of these lawsuits are settled outside of court, but others are adjudicated and decided by a judge and/or jury, depending on the jurisdiction, type of case and underlying claim.
Regardless of what path a consumer protection case takes, the good news for consumers is that these laws typically require the defendants to pay the claimant's legal fees and costs. This means that there are often no out-of-pocket expenses or legal bills for consumers who choose to retain consumer protection lawyers.
Choose a Skilled Advocate When You Need a Consumer Protection Lawyer
The consumer protection lawyers at Stein Saks, PLLC are dedicated to consumer advocacy. We provide legal advice and representation for a variety of consumer protection matters. Our experienced attorneys have successfully represented clients in cases against some of the largest financial institutions and other businesses, holding wrongdoers accountable for their actions and recovering compensation for consumers.
To learn more and schedule an initial consultation, contact us today.